No Situation Too Big, Your Water Removal is in Safe Hands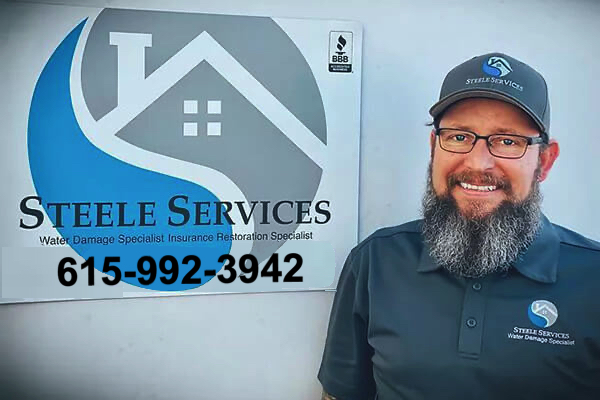 Water damage can be a complex issue that necessitates the skills of a trained and certified professional for the cleanup. Extended exposure to water-damaged environments can result in loss of personal items and possibly impact the structural integrity of your property.
Our team at Steele Services is equipped with the necessary skills and tools to address all your water extraction and removal needs. We're available 24/7 to offer instant water extraction services right when you need them. Regardless of the source, it's crucial to remove standing water immediately to limit structural damage. Trust Steele Services for around-the-clock water pumping and extraction services, backed by years of experience. We'll guide you through the restoration process while restoring your property to its pre-damage condition.
Through our extensive experience as a Brentwood water damage restoration company, we've dealt with various water damage scenarios, including:
Refrigerator & air conditioner leaks
Overflow of water heaters, washing machines, and dishwashers
Leaky, broken, and frozen pipe water damage
Toilet overflow and leaks
Bathtub & sink overflow
Storm damage
Sump pump failure
Hardwood floor water damage
Speedy and Effective Water & Storm Damage Recovery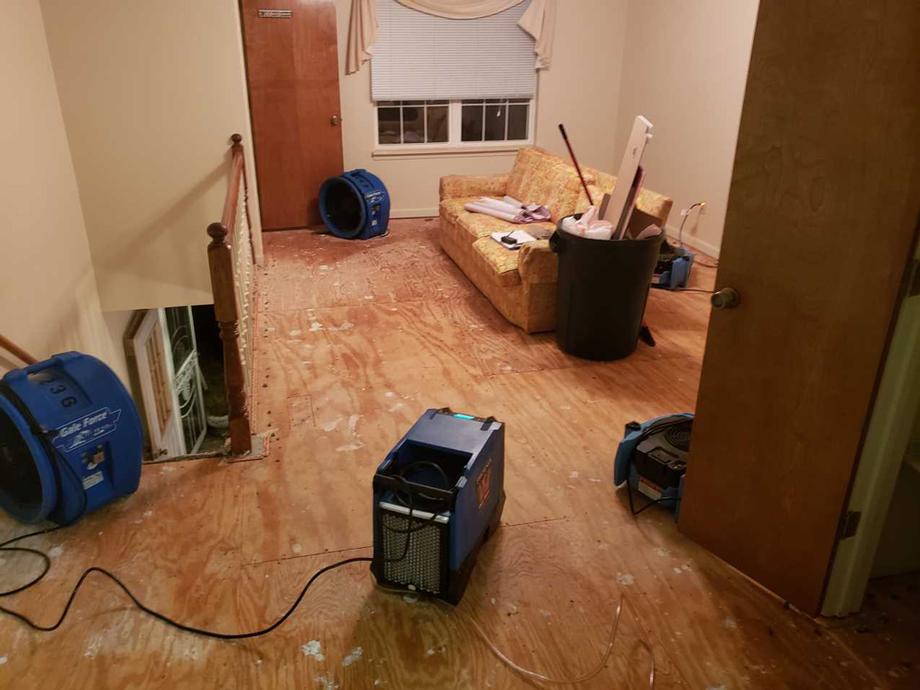 Storms in Brentwood, TN often lead to flooding. Torrential rains and hail can batter homes, causing water intrusion. When such emergency water removal and cleanup are needed due to storms, Steele Services is just a call away. We're awake so you don't have to be.
Our skilled water damage specialists will offer immediate recommendations to prevent escalating water damage. After an initial evaluation, we'll handle everything from water extraction to ensuring you're left with a dry, safe, and secure home.
We strongly discourage property owners from trying to dry out their property on their own. Water from storms or floods often contains microbes and bacteria that can trigger mold growth within 24-48 hours on any organic surface like drywall, flooring, or furniture legs. Our Brentwood storm damage experts know the necessary precautions and have the proper equipment to safely remove the water or moisture, restoring dry conditions.
Steer Clear of DIY Water Damage Cleanup & Repairs
While some water damage situations, like a leaky kitchen pipe, can be managed by most property owners, other scenarios should be left to the professionals. For instance, basement and crawlspace water damage cleanup in Brentwood can be perilous if mishandled, posing risks to your property's structural integrity and potentially fostering mold growth.
Similarly, sewage removal should be handled by experts due to the potential presence of harmful bacteria and viruses. If you need sewage damage cleanup, contact our water damage company immediately for swift and efficient emergency handling to mitigate further damage.
The Premier Water Damage Specialists With Top-Notch Equipment
Water extraction and removal alone don't completely eradicate moisture from your property after a water damage event. Water can seep into hidden areas, including behind walls, within ceilings, under floors, and even inside your HVAC system, causing unnoticed harm. Our trained and certified technicians are equipped to detect this hidden water. Available 24/7, we have the expertise to provide professional drying and dehumidification services with high-velocity air movers and dehumidifiers. Considering your property is one of your largest investments, you can trust Steele Services to restore it to its pre-loss condition swiftly and help you move forward.
Armed with knowledge and advanced equipment, we can handle water damage jobs of all sizes. Our restoration services for residential and commercial properties in Brentwood, TN are tailored to your situation, ensuring you only pay for what you need.
Why Brentwood Property Owners Choose Steele Services For Their Water Damage Repairs
When dealing with water damage, the last thing you need is the stress of choosing a reliable water damage company. Since 1993, we have been offering top-rated water damage repair services. Residents in Brentwood, TN and the surrounding areas have put their trust in our water restoration services due to our honesty and our commitment to fostering strong relationships with our clients. If you've suffered from water damage or have an emergency, get in touch with us today to kick-start our water damage services.
---
We provide services throughout Brentwood TN and the surrounding areas, including 37027.