Trust Steele Services for Your Emergency Water Removal Needs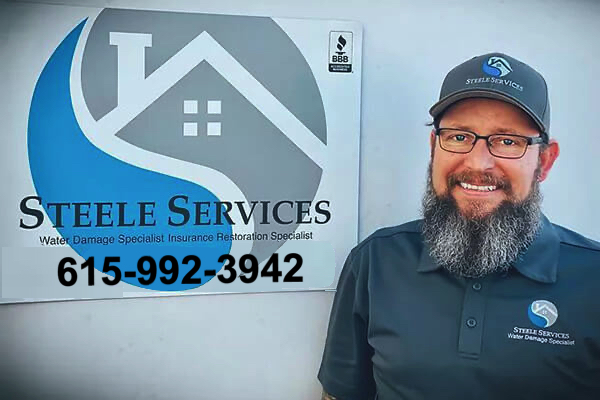 Water damage can cause significant problems and requires a professional with training and certification to handle the cleanup properly. If left unattended, water damage can cause loss of personal belongings and even damage to the structural integrity of your home or business.
At Steele Services, we have the necessary expertise and equipment to handle all your water extraction and removal needs. Our team is available 24/7 to provide immediate water extraction services whenever you need them. No matter where the water comes from, it is crucial to remove standing water as quickly as possible to minimize damage to the structure. With years of experience and water pumping and extraction services available around the clock, Steele Services is the go-to emergency water damage cleanup service in the Cottontown area. We will guide you through the recovery and restoration process, restoring your property to its pre-damage condition and helping you get back to your daily routine.
As a Cottontown water damage restoration company, we have dealt with a variety of water damage situations over the years, including refrigerator and air conditioner leaks, water heater, washing machine, and dishwasher overflow, leaky, broken, and frozen pipe water damage, toilet overflow and leaks, bathtub and sink overflow, storm damage, sump pump failure, and hardwood floor water damage. You can trust Steele Services to handle any of these situations with professionalism and expertise.
Quick and Effective Recovery from Water and Storm Damage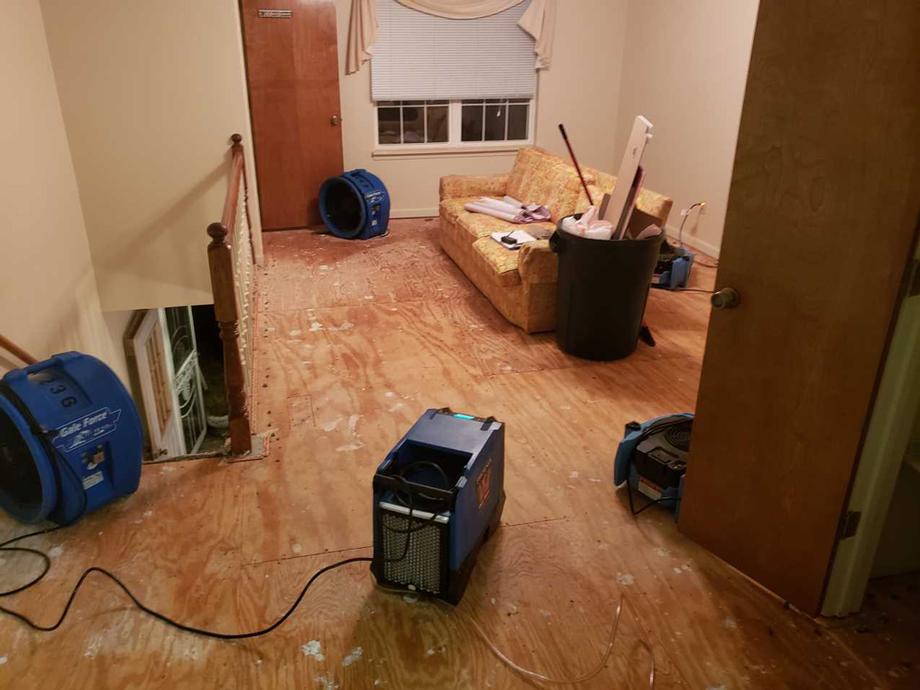 In Cottontown TN, storms often result in flooding, with heavy rainfall and hail damaging homes and causing water infiltration. If you require emergency water removal and cleanup services due to storms, get in touch with Steele Services immediately. We are committed to providing prompt assistance, even during stormy weather.
Our team of experienced water damage specialists will visit your property and recommend measures to prevent further damage caused by water. Following our initial assessment, we will manage the entire process for you, starting with water extraction, until your home is safe, secure, and dry.
We strongly advise property owners not to attempt to dry out their property on their own, as water from storms or floods often contains microbes and bacteria that can trigger mold growth within 24-48 hours on any organic surface such as drywall, flooring, or furniture. Our storm damage experts in Cottontown are aware of the necessary precautions and have the appropriate equipment to safely remove water or moisture, and restore your home to its pre-storm condition.
Reasons to Leave Water Damage Cleanup and Repairs to Professionals
While minor water damage issues such as a leaky kitchen pipe can be handled by property owners, there are instances where it is best to avoid DIY cleanup and repairs. Water damage in basement and crawlspace areas, particularly in Cottontown, can pose a significant risk to your property's structural integrity if not dealt with correctly. Moreover, these damp areas are breeding grounds for mold, which can be hazardous to your health.
Another water damage scenario where you should seek professional help is sewage removal. Sewage damage often contains harmful bacteria and viruses that can cause illnesses. In such cases, it is best to call a reputable water damage company to handle the emergency and minimize the damage.
It is crucial to understand the risks associated with water damage cleanup and repairs and to leave the job to professionals for your safety and the preservation of your property.
Expert Water Damage Restoration with State-of-the-Art Equipment
When it comes to water damage, simply extracting the water is not enough to ensure that your home or business is fully restored. Water can seep into hidden areas like walls, ceilings, flooring, and HVAC systems, where it can cause further damage if not properly dried out. Our certified technicians are equipped with advanced tools and techniques to detect and remove hidden moisture, providing expert drying and dehumidification services using high-velocity air movers and dehumidifiers.
At Steele Services, we understand that your property is a valuable investment, and we are dedicated to helping you get back to pre-loss conditions as quickly and efficiently as possible. Our residential and commercial property restoration services in Cottontown TN are tailored to your specific needs, so you only pay for what you actually require.
Whether you have a small contained water damage or a large-scale water removal project, we have the knowledge and cutting-edge equipment necessary to get the job done right. Trust us to restore your property and help you move forward.
Steele Services Chosen by Cottontown Property Owners for Water Damage Repairs
Dealing with water damage repairs can be stressful, and finding a reliable water damage company can be even more challenging. Since 1993, Steele Services has been providing exceptional water damage repair services. Our honesty and commitment to building strong client relationships have earned us the trust of residents in Cottontown TN and surrounding areas.
If you are facing water damage or have an emergency, don't hesitate to reach out to us. Our team of experts is dedicated to restoring your property to its pre-damaged state quickly and efficiently. Contact us today to learn more about our water damage services and how we can help you.
---
We provide services throughout Cottontown TN and the surrounding areas, including 37048, 37066.