Trust Steele Services for Expert Water Removal Services in Donelson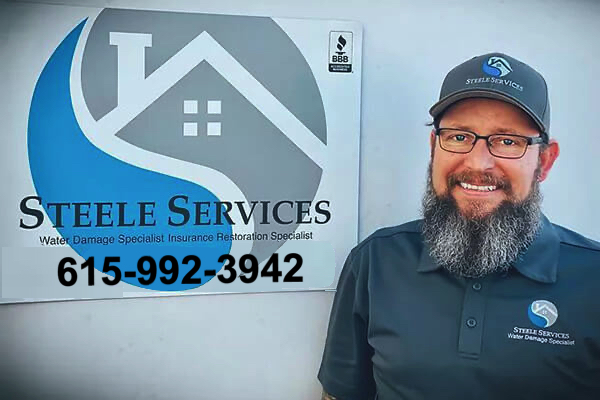 Dealing with water damage is a complex issue that requires the expertise of a trained and certified professional. Exposure to water for extended periods can lead to the loss of personal belongings and even affect the structural integrity of your home or business.
At Steele Services, our team of experts is equipped with the necessary knowledge and equipment to handle all of your water extraction and removal needs. We provide 24/7 water extraction services to ensure that standing water is removed as quickly as possible, minimizing any potential damage to the structure. With years of experience and a commitment to excellence, Steele Services is the company you can trust for your emergency water damage cleanup in Donelson.
We will work with you to navigate the recovery and restoration of your home or business so that you can resume your normal routine as soon as possible. Our team will guide you through the water restoration process, ensuring that your property is restored to pre-damage conditions.
As a trusted Donelson water damage restoration company, we have handled a wide variety of water damage issues, including refrigerator and air conditioner leaks, water heater, washing machine, and dishwasher overflow, leaky, broken, and frozen pipe water damage, toilet overflow and leaks, bathtub overflow and sink overflow, storm damage, sump pump failure, and hardwood floor water damage.
Swift and Effective Restoration Services for Water and Storm Damage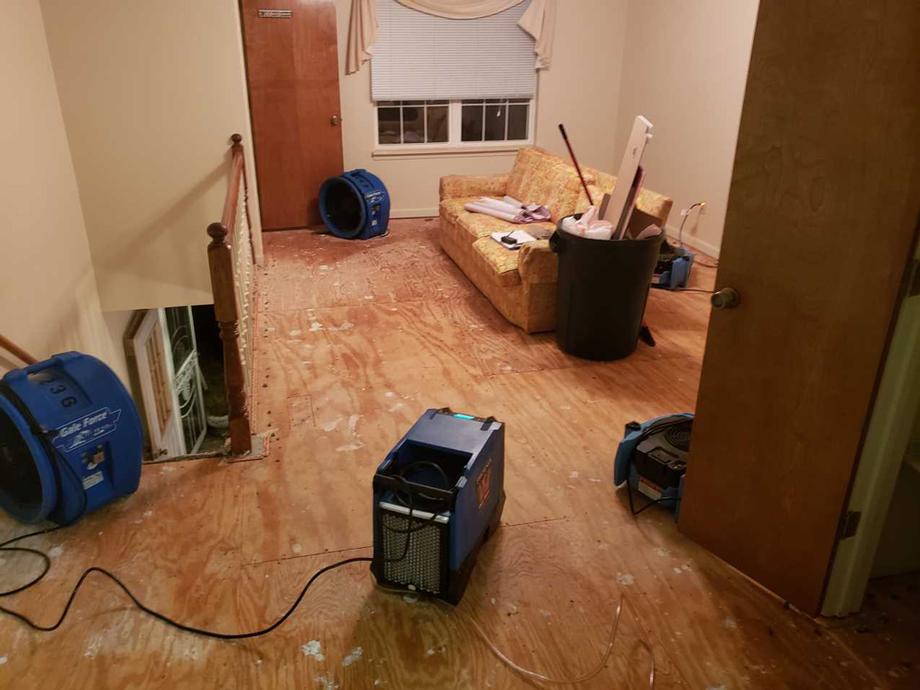 When storms sweep through Donelson, TN, flooding and water damage are common occurrences. Heavy rains and hail can damage houses, leading to water infiltration. If you need urgent water removal and cleanup services due to storms, call Steele Services immediately. We understand that you're not able to rest during the storm, and we're available to help you as well.
Our team of seasoned water damage specialists will visit your property to recommend immediate measures to prevent further damage from the water. Once we assess the situation, we'll handle the entire process for you, starting with water extraction, and we'll ensure that your home is left safe, secure, and dry.
We strongly advise property owners not to try to dry out their property on their own. Water from storms or floods typically contains microbes and bacteria that can cause mold spores to develop within 24-48 hours if left untreated on any organic surface such as drywall, flooring, or furniture. Our storm damage experts in Donelson know the necessary precautions to take and have the appropriate equipment to remove water and moisture safely and restore your property promptly.
Why DIY Water Damage Cleanup and Repairs Should be Avoided
While fixing a small leaky pipe in your kitchen might seem like an easy task, there are certain circumstances where you should not attempt to handle water damage cleanup and repairs on your own. For instance, if your basement or crawlspace has suffered from water damage, it can be a hazardous situation to deal with if not done correctly. Improper handling of such situations could jeopardize the structural integrity of your property, not to mention create an ideal environment for the growth of mold, which can pose health risks.
Another scenario that requires professional assistance is sewage removal. Sewage damage contains bacteria and viruses that can cause illness or even death in extreme cases. Therefore, it is crucial to call in the experts immediately if you need sewage damage cleanup. Our water damage company has the necessary expertise and equipment to handle such emergencies and minimize potential damages.
Expert Water Damage Restoration Services with Advanced Equipment
Water damage restoration requires more than just water extraction and removal. Moisture can hide in various places, such as walls, ceilings, flooring, and HVAC systems, and cause further damage if not properly dried out. Our team of trained and certified technicians is equipped with advanced equipment to detect and remove hidden water, providing expert drying and dehumidification services with high-velocity air movers and dehumidifiers. At Steele Services, we understand that your property is a significant investment, and we are committed to helping you get back to pre-loss conditions as soon as possible. We offer tailored residential and commercial property restoration services in Donelson, TN, ensuring that you only pay for what you need. Whether it's a small water damage job or a large-scale restoration, we have the knowledge and equipment to handle it all. Contact us 24/7 for your structural drying emergency needs.
Donelson Residents Trust Steele Services for Water Damage Repairs
When dealing with water damage, it can be overwhelming to find a reliable company to handle the repairs. At Steele Services, we have been providing exceptional water damage repair services since 1993. Our team has built a strong reputation in Donelson, TN, and the surrounding areas for our honesty and dedication to client satisfaction.
If you are facing water damage or require emergency services, we are here to help. Our team understands the urgency of the situation and will work efficiently to restore your property. Contact us today to begin the process of restoring your home or business.
---
We provide services throughout Donelson TN and the surrounding areas, including 37076, 37214, 37229.