Whatever the Circumstances, Your Water Removal is Safe with Us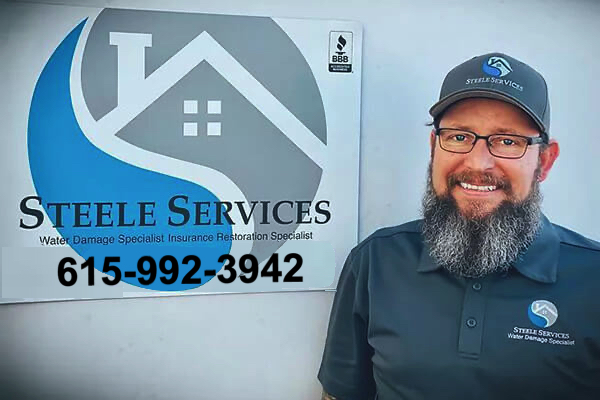 Dealing with water damage can be intricate, requiring a skilled, certified professional for the cleanup. Persistent exposure to water-damaged environments can result in the loss of personal items and potentially compromise the structural integrity of your property.
At Steele Services, our team has the know-how and tools necessary to tackle all your water extraction and removal needs. We are available 24/7 to provide prompt water extraction services whenever you need them. Regardless of the source, it is crucial to remove standing water as soon as possible to limit structural damage. With years of experience and round-the-clock water pumping and extraction services, Steele Services is your trusted source for emergency water damage cleanup in the Greenbrier area. We assist you through the recovery and restoration process of your home or business, helping you return to your everyday life quickly. We will guide you through the water restoration process as we restore your property to pre-damage conditions.
Our tenure as a Greenbrier water damage restoration company has equipped us to handle a wide array of water damage issues, including common situations such as:
Refrigerator & air conditioner leaks
Water heater, washing machine, and dishwasher overflow
Leaky, broken, and frozen pipe water damage
Toilet overflow and leaks
Bathtub overflow & sink overflow
Storm Damage
Sump pump failure
Hardwood floor water damage
Prompt and Effective Water & Storm Damage Recovery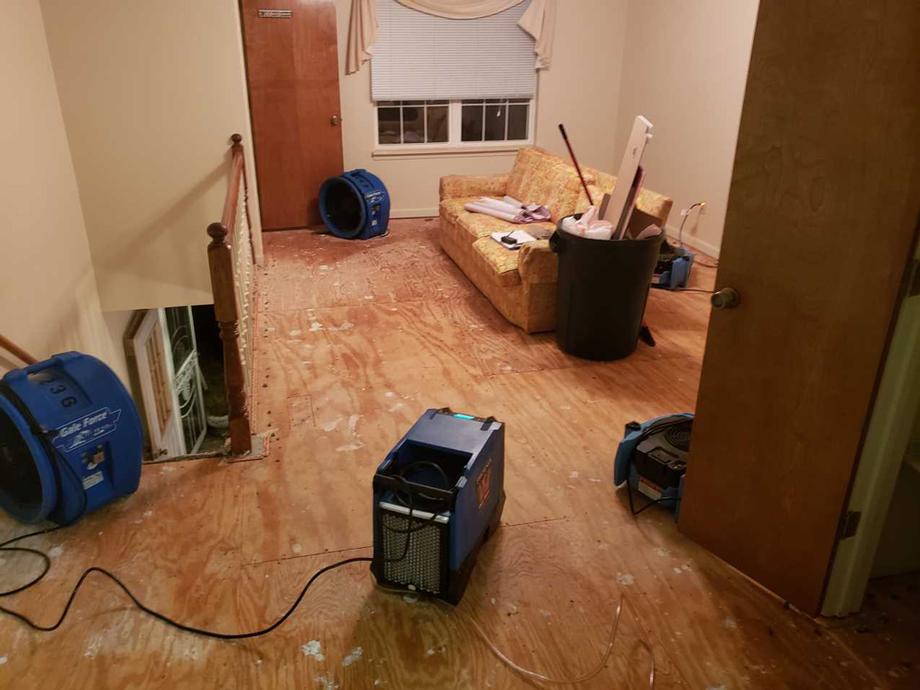 During stormy weather in Greenbrier, TN, floods are inevitable. Heavy rain and hail can cause water to infiltrate homes. For swift water removal and cleanup post-storm, contact Steele Services immediately. We are here for you throughout the storm, just as you are.
Our seasoned water damage experts will assess the situation onsite and recommend preventative measures to avert further escalating water damage. Following our initial evaluation, we will manage the complete process, starting with water extraction, to leave you with a safe, secure, and dry home.
We strongly advise property owners NOT to attempt drying their property independently. Water from storms or floods often contains microbes and bacteria, which can result in mold growth within 24-48 hours if left on organic surfaces such as drywall, flooring, or even furniture legs. Our storm damage experts in Greenbrier are aware of these hazards and have the necessary equipment to safely remove the water or moisture, restoring dry conditions.
Avoid DIY Water Damage Cleanup & Repairs
Although a leaking kitchen pipe may seem manageable for most property owners, there are situations where professional cleanup is necessary. Basement and crawlspace water damage cleanup in Greenbrier can be a dangerous undertaking if not done properly. There's a risk to the structural integrity of your property, and these areas are prime locations for mold development.
Sewage removal is another task best left to professionals due to the potential for bacteria and viruses causing illnesses. If you need sewage damage cleanup, contact our water damage company promptly so we can address the emergency and limit potential damage.
Industry-leading Water Damage Experts with Cutting-edge Equipment
Water extraction and removal alone are insufficient to entirely eliminate moisture from your home or business after water damage. Water can seep into concealed areas, including behind walls, inside ceilings, under floors, and within your HVAC system, causing further damage if not properly dried. Our trained and certified technicians are equipped with the necessary tools to detect this hidden water. We're ready to tackle your structural drying emergency 24/7, providing expert drying and dehumidification services using high-velocity air movers and dehumidifiers to remove moisture from the air and structure. Your property is a significant investment, and with so much at stake, you can rely on Steele Services to restore things to pre-loss conditions as quickly as possible.
We possess the knowledge and state-of-the-art equipment to manage water damage, from minor incidents to the most extensive water removal tasks. Our residential and commercial property restoration in Greenbrier, TN is customized to your situation, ensuring you pay only for what you need.
Greenbrier Property Owners Trust Steele Services for Water Damage Repairs
When dealing with water damage, you want a trusted partner for water damage restoration. Since 1993, we have been providing top-notch water damage repair services. Residents in Greenbrier, TN, and nearby areas trust us for water restoration due to our honesty and the rapport we build with our clients. If you have experienced water damage or are dealing with an emergency, contact us today to start benefiting from our water damage services.
---
We provide services throughout Greenbrier TN and the surrounding areas, including 37073.