Trust Us for Your Water Removal Needs, No Matter the Situation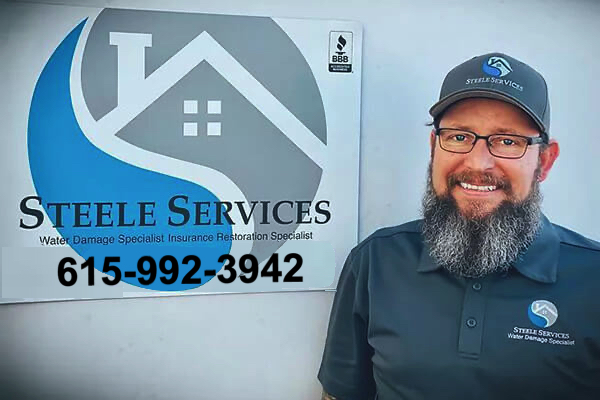 Dealing with water damage is a complex issue that requires the assistance of a trained and certified professional to handle the cleanup process. Failure to address water damage can lead to loss of personal belongings and even affect the structural integrity of your home or business.
At Steele Services, we have a team of experts equipped with the necessary tools to handle all your water extraction and removal needs. We are available 24/7, ensuring you get immediate water extraction services when you need them. Whether it's a burst pipe, flooding, or any other source, standing water needs to be removed as soon as possible to minimize damage to the structure. With years of experience in water pumping and extraction, Steele Services is a trusted provider of emergency water damage cleanup services in Lebanon and its environs. We are committed to helping you navigate the recovery and restoration process so that you can get back to your daily routine as quickly as possible.
Our experience as a Lebanon water damage restoration company has enabled us to handle a wide range of water damage problems. Some of the common situations we handle include refrigerator and air conditioner leaks, water heater, washing machine, and dishwasher overflow, leaky, broken, and frozen pipe water damage, toilet overflow and leaks, bathtub overflow and sink overflow, storm damage, sump pump failure, and hardwood floor water damage.
We will guide you through the water restoration process and restore your property to its pre-damaged condition. Trust us with your water removal needs, and we will ensure you receive the best services possible.
Quick and Effective Restoration from Water and Storm Damage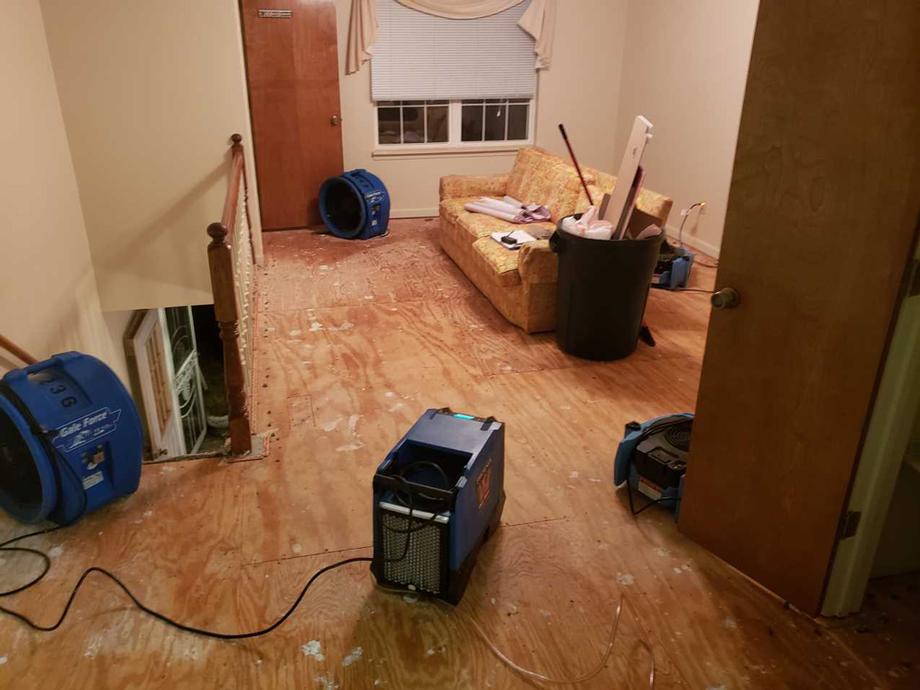 In Lebanon TN, severe storms often bring flooding and water damage to homes. When faced with emergency water removal and cleanup due to storms, don't hesitate to call Steele Services. Our team is ready to respond promptly and efficiently to ensure that you are left with a safe and dry home.
Our experienced water damage specialists will arrive on-site quickly and recommend immediate measures to prevent further damage. Once we've assessed the situation, we will take care of the entire process, from water extraction to complete restoration.
We strongly advise against attempting to dry out your property on your own, especially after a storm or flood. The water can contain harmful bacteria and microbes that can lead to mold growth within 24-48 hours on organic surfaces such as drywall, flooring, or furniture. Our storm damage experts in Lebanon have the necessary expertise and equipment to safely remove any water or moisture and restore your property to its pre-damaged state.
When to Seek Professional Help for Water Damage Cleanup and Repairs
While some property owners may be able to manage a small leak in their kitchen, there are instances where attempting to clean up water damage on your own can be dangerous. For instance, if your basement or crawlspace has been affected by water damage, it's best to leave it to the professionals. Mishandling the cleanup process could put the structural integrity of your property at risk. Additionally, mold growth is more likely in these areas, which could pose a threat to your health.
Another scenario that requires professional intervention is sewage removal. Sewage damage can contain bacteria and viruses that can cause illnesses. In such a situation, it's crucial to contact a water damage restoration company as soon as possible to handle the emergency and minimize potential damage. It's always better to be safe than sorry when it comes to dealing with water damage.
Professional Water Damage Restoration Services with Advanced Equipment
If your home or business has been affected by water damage, relying on basic water extraction methods may not be enough to completely remove all the moisture. Often, water can seep into hidden areas such as walls, ceilings, floors, and HVAC systems, causing further damage if not properly dried out. Our team of certified professionals has the expertise and state-of-the-art equipment to detect and remove all hidden water.
We offer 24/7 emergency structural drying services with high-velocity air movers and dehumidifiers to eliminate moisture from the air and your property. We understand the importance of your property and strive to restore it to pre-loss conditions as quickly as possible.
Our services are designed to cater to your specific needs, whether it is a small water damage restoration project or a larger commercial property restoration in Lebanon, TN. At Steele Services, we provide efficient and effective water damage restoration solutions at competitive prices. Trust us to get your property back to its original state in no time.
Lebanon Property Owners Choose Steele Services for Water Damage Repairs
Dealing with water damage can be a stressful situation, and it's important to have a trustworthy and reliable water damage repair company to turn to. Steele Services has been providing high-quality water damage restoration services since 1993, earning the trust of residents in Lebanon TN and the surrounding areas. Our focus on building honest relationships with our clients is what sets us apart. If you're facing water damage or have an emergency, don't hesitate to contact us today and let us help you with our professional water damage services.
---
We provide services throughout Lebanon TN and the surrounding areas, including 37087, 37090.