Trust Steele Services for Effective Water Removal in Any Situation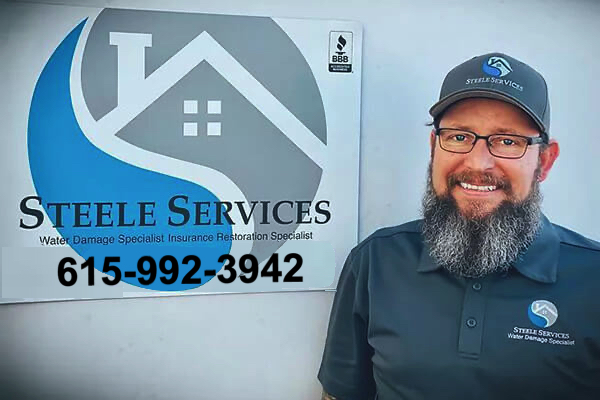 Water damage can be a complex issue, and it's essential to have a trained professional handle the cleanup to avoid losing personal belongings and compromising the structural integrity of your home or business.
Steele Services has a team of certified experts with top-of-the-line equipment to handle all your water extraction and removal needs. Our services are available 24/7 for immediate water extraction to minimize structural damage, regardless of the source.
Our years of experience in Mt Juliet have enabled us to tackle a wide range of water damage situations, including refrigerator and air conditioner leaks, washing machine and dishwasher overflow, broken and frozen pipe damage, toilet and bathtub overflow, storm damage, sump pump failure, and hardwood floor water damage.
We understand how disruptive water damage can be to your daily routine, and our team will guide you through the restoration process to ensure your property returns to its pre-damaged state. Trust Steele Services for your emergency water damage cleanup needs in the Mt Juliet area, and let us help you get back to your normal routine.
Efficient and Rapid Water and Storm Damage Restoration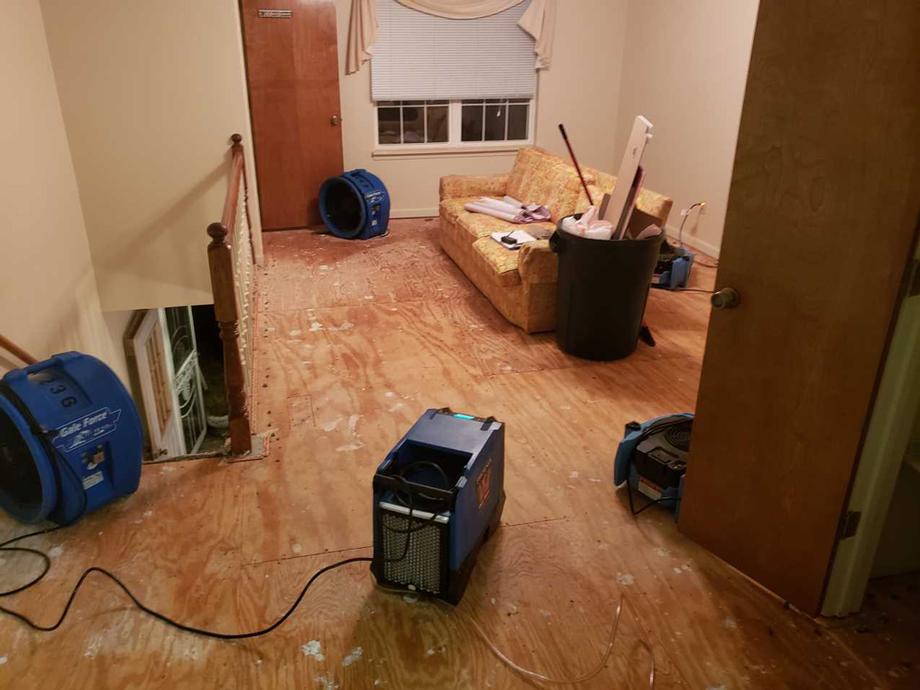 In Mt. Juliet TN, storms often bring flooding and water damage. Heavy rains and hail can cause water to seep into homes, resulting in damage. If you require emergency water cleanup and restoration due to storms, contact Steele Services immediately. We will work quickly to ensure that you and your property are safe during the storm.
Our team of experienced water damage specialists will arrive on-site to assess the situation and recommend immediate measures to prevent further damage from the water. Once we have conducted our initial assessment, we will manage the entire process, starting with water extraction. We will ensure that your property is left dry, secure, and safe.
We strongly advise property owners not to attempt to dry out their property on their own. Water from storms or floods contains microbes and bacteria that can cause mold spores to grow within 24-48 hours if left untreated. Our storm damage experts in Mt. Juliet are well-versed in the necessary precautions and have the proper equipment to safely remove water and moisture, allowing you to return to a dry environment.
The Importance of Professional Water Damage Cleanup and Repairs
Although homeowners may be capable of handling a minor kitchen leak, certain circumstances require professional water damage cleanup and repairs. Attempting to clean up basement and crawlspace water damage in Mt Juliet without proper training and equipment can be dangerous and compromise the structural integrity of the property. Additionally, these areas are susceptible to mold growth, which can pose health hazards.
Sewage damage is another situation that should be left to professionals. Sewage contains harmful bacteria and viruses that can cause illness or worse. If you encounter sewage damage, it is crucial to contact a water damage company immediately to address the emergency and minimize further damage.
Reliable Water Damage Restoration Services with Advanced Equipment
If you've experienced water damage in your home or business, you know that simply extracting water is not enough to fully remove moisture. Lingering water can hide behind walls, ceilings, floors, and HVAC systems, causing further damage if left unaddressed. Our team of certified technicians have the expertise and equipment needed to identify and dry out hidden moisture. We offer 24/7 emergency structural drying services using high-velocity air movers and dehumidifiers to remove moisture from both the air and structure.
Steele Services understands the importance of your property, which is why we strive to restore it to its pre-loss condition as quickly and efficiently as possible. We provide tailored residential and commercial restoration services in Mt Juliet TN to fit your specific needs, ensuring that you won't overpay for unnecessary services. Whether you have a small water damage issue or a large-scale restoration project, we have the knowledge and state-of-the-art equipment to get the job done right.
Mt Juliet Chooses Steele Services For Water Damage Repairs
Dealing with water damage can be overwhelming, and finding a reliable company to handle the water damage repairs is the last thing you want to worry about. Fortunately, Steele Services has been providing top-quality water damage services since 1993, and property owners in Mt Juliet, TN, and surrounding areas have come to trust us for our honesty and excellent customer service.
If you're dealing with water damage or have an emergency, don't hesitate to contact us today. We're here to help and will work tirelessly to restore your property to its pre-damaged state as quickly and efficiently as possible.
---
We provide services throughout Mt Juliet TN and the surrounding areas, including 37121, 37122, 37138.