Over 30 years ago Scott Steele started in the construction industry building new homes and remodeling as well as other restoration services. He has had the opportunity over the years to work with various contractors and tradesmen, many of which have progressed to become large builders in the surrounding area.
During those many years of learning every trade in the business, he saw the repeated need, of homeowners and business owners alike, for a reliable water restoration company. Mr. Steele began to hone his skills, taking countless classes and acquiring the numerous certifications that he would soon require of all of his employees.
His goal, then and now, has been to help homeowners and businesses get back on their feet as quickly as possible after a water damage. He has successfully combined his knowledge of construction, water remediation, and years of experience to form Steele Services, a water damage specialist company.
About the Owner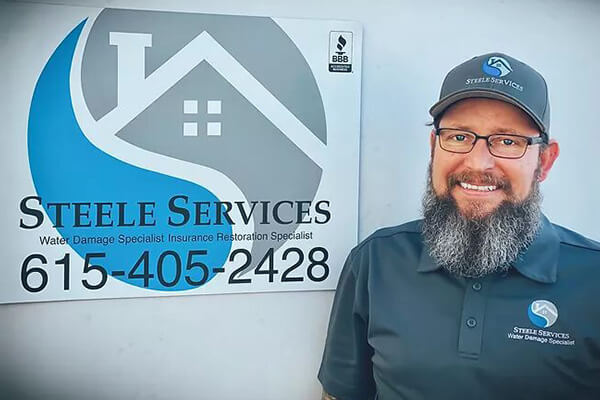 On a more personal note, Scott has also branched out to join hurricane disaster relief in Florida, North Carolina, South Carolina, Louisiana, and Georgia. He has been known for his generous support helping people, young and old, get back on their feet with jobs, prayer, and encouragement. His ultimate goal has always been to help people in need, which inevitably spills into his own company. Scott is more than just a regular contractor, he is a friend.