Your Source for Springfield Water Damage Restoration & Cleanup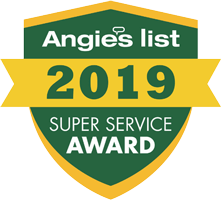 Serving Springfield TN, we're a family-owned enterprise with expertise in water damage restoration, specializing in both residential and commercial insurance claims. Boasting over two decades in the emergency restoration industry, we are dedicated to providing water damage mitigation services including cleanup, removal, and repair. We work hand-in-hand with our clients and their insurance providers, mitigating property losses and ensuring that the full benefits of their insurance are harnessed.
In the face of a stressful water damage situation in Springfield, allow us to guide you through each step of the recovery process. Our top priority is to prevent any further damage to your home or business while delivering excellent workmanship.
24/7 live calls
Locally owned and operated since 1992
Experienced in working with insurance
We get the job done correctly the first time
Your Water Removal Is Secure, Regardless Of The Circumstances
Water damage can be a complex issue that requires professional intervention. Delayed action can lead to loss of personal items and damage to your home or business's structural integrity. At Steele Services, our team is equipped with the necessary expertise and tools to manage all your water extraction and removal needs. We are on call 24/7, providing prompt water extraction services whenever you require them. No matter the cause, standing water needs to be swiftly eliminated to minimize structural damage. With our vast experience and round-the-clock water pumping and extraction services, Steele Services is your trusted partner for emergency water damage cleanup in the Springfield area. Let us guide you through the restoration process, ensuring your property is returned to its pre-damage condition. During our time as a Springfield water damage restoration company, we have handled various issues, including:
Leaks from refrigerators and air conditioners
Overflow from water heaters, washing machines, and dishwashers
Damage from leaky, broken, or frozen pipes
Toilet and bathtub overflows
Storm damage
Sump pump failure
Water damage to hardwood floors
Prompt and Effective Recovery from Water & Storm Damage
When storms hit Springfield, TN, flooding is inevitable. Heavy rain and hail can damage homes, causing water to seep in. For emergency water removal and cleanup after a storm, call Steele Services promptly. Our skilled water damage specialists will propose temporary solutions to prevent further damage. After an initial assessment, we will manage the entire process for you, from water extraction to ensuring a safe, secure, and dry home. We advise against property owners attempting to dry out their property independently. Storm or flood water will inevitably contain microbes and bacteria, leading to mold growth within 24-48 hours on organic surfaces such as drywall, flooring, or furniture. Our storm damage experts in Springfield are equipped with the right tools and knowledge to safely remove water and moisture.
Resist the Temptation of DIY Water Damage Cleanup & Repairs
While a leaking pipe in the kitchen might seem manageable, certain water damage scenarios should be left to professionals. Water damage cleanup in basements and crawlspaces can be dangerous if not done correctly, and could jeopardize your property's structural integrity. These areas are also prone to mold growth. Sewage removal is another case where you should enlist professional help due to the potential for bacteria and viruses. If you need sewage damage cleanup, call our team immediately to manage the situation and minimize potential damage.
Superior Water Damage Experts with Top-Notch Equipment
Water extraction alone is not sufficient to remove all moisture from your property following water damage. Hidden moisture can persist in walls, ceilings, flooring, and even HVAC systems, causing further damage if not properly dried out. Our trained and certified technicians have the necessary equipment to detect and remove this hidden water. We're equipped to handle your structural drying emergency 24/7, employing high-velocity air movers and dehumidifiers to eliminate moisture. We recognize your property as one of your most significant investments, and you can trust Steele Services to restore it to its pre-loss condition quickly and efficiently.
Springfield Property Owners Trust Steele Services for Their Water Damage Repairs
Choosing a reliable water damage company can be stressful when you're already dealing with water damage. Since 1993, we have been providing top-rated water damage repair services. Springfield TN residents and those in surrounding areas trust us with their water restoration needs due to our honesty and client-centered approach. Contact us today if you have suffered from water damage or have an emergency, and let's begin your restoration journey.
---
We provide services throughout Springfield TN and the surrounding areas, including 37172.