Trust Steele Services for Expert Water Removal Services in Gallatin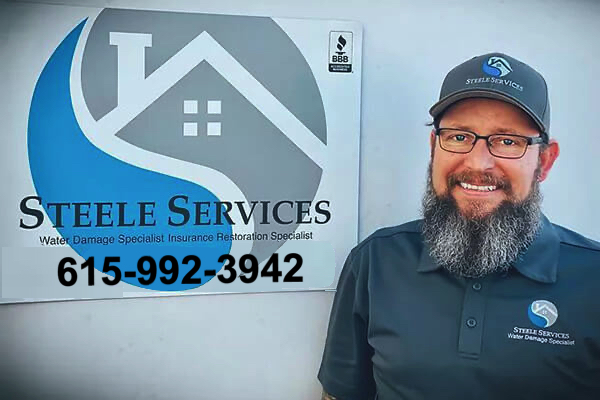 Water damage can be a complex problem that requires the expertise of a certified professional for proper cleanup. Exposure to water damage for extended periods can cause damage to personal property and even affect the structural integrity of a building.
At Steele Services, we have a team of experienced professionals and the necessary equipment to handle all your water extraction and removal needs. We provide 24/7 emergency water extraction services to ensure prompt action is taken to minimize damage to your property. Regardless of the source, standing water must be removed immediately to prevent further harm to your building's structure.
With years of experience, our team has dealt with various water damage issues, including refrigerator and air conditioner leaks, washing machine and dishwasher overflows, broken and frozen pipe water damage, toilet and sink overflows, storm damage, sump pump failure, and hardwood floor water damage.
We understand the stress and frustration that water damage can cause. Therefore, we walk with you through the water restoration process, ensuring that your property is restored to pre-damage conditions as soon as possible. Trust Steele Services for your water damage restoration needs in Gallatin, and let us help you get back to your daily routine.
Efficient and Quick Recovery from Water and Storm Damage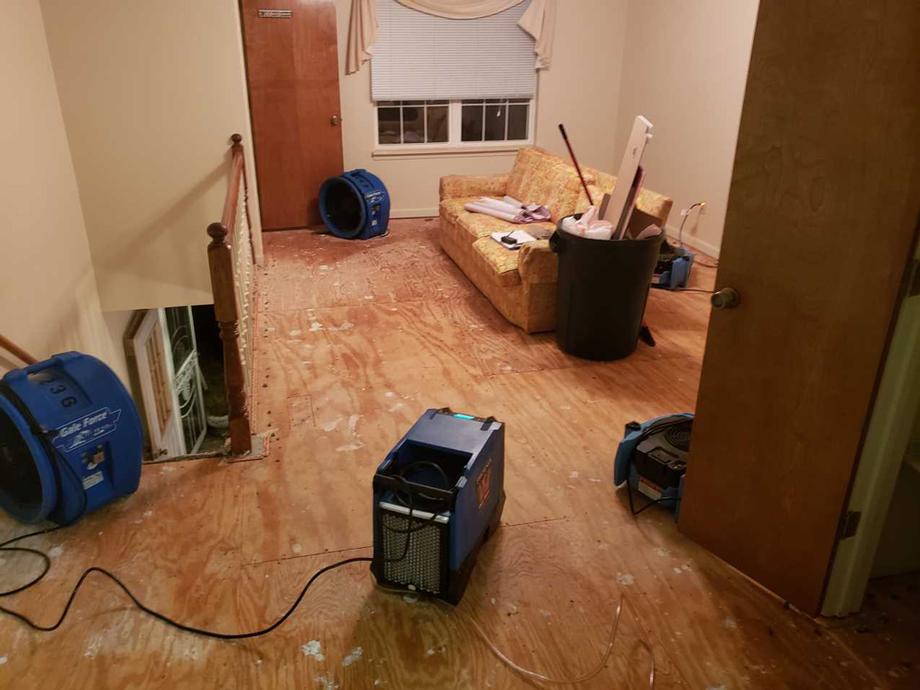 In Gallatin TN, storms can bring heavy rainfall and hail, leading to floods and water damage in homes. In such emergencies, it's important to call Steele Services as soon as possible for efficient water removal and cleanup. We understand the urgency of the situation and will immediately dispatch experienced water damage specialists to assess the situation and recommend stop-gap measures to prevent further damage.
Our team will take care of the entire process, starting with water extraction and ensuring that your home is left safe, secure, and dry. We strongly advise property owners not to attempt to dry out their homes on their own as storm or floodwater may contain bacteria and microbes that can lead to mold growth within a day or two. Our storm damage experts in Gallatin are equipped with the right tools and know the necessary precautions to safely remove water or moisture and restore your home to its previous state.
Don't hesitate to contact Steele Services for fast and efficient water and storm damage recovery. We are committed to ensuring that you get back to your normal life as quickly as possible.
When to Seek Professional Help for Water Damage Cleanup and Repairs
Although some minor water damage situations, like a leaky kitchen pipe, can be handled by property owners, there are instances where it's best to avoid DIY cleanup and repairs. For example, cleaning up water damage in the basement or crawlspace can be dangerous if not done correctly, as it can jeopardize the structural integrity of your property and lead to mold growth, which is hazardous to your health.
Another scenario where professional assistance is crucial is in sewage removal. Sewage damage contains harmful bacteria and viruses that could cause illnesses or even more severe health issues. If you encounter sewage damage, it's essential to call a water damage company right away to handle the emergency and minimize the damage.
High-Quality Water Damage Restoration Services with Advanced Equipment
If you've experienced water damage in your home or business, simply extracting water may not be enough to fully remove all moisture from your property. Even after water removal, hidden moisture can lurk behind walls, in ceilings, under floors, or even within your HVAC system, causing further damage if left unaddressed. At Steele Services, our trained and certified technicians utilize advanced equipment to detect and address any hidden water and provide expert structural drying and dehumidification services. With high-velocity air movers and dehumidifiers, we can remove moisture from the air and your property, ensuring a thorough restoration process.
We understand that your property is a significant investment, and we're committed to helping you get back to pre-loss conditions as soon as possible. Whether you have a small contained water damage or a large-scale water removal job, we have the knowledge and state-of-the-art equipment to handle it all. Our residential and commercial property restoration services in Gallatin TN are customized to fit your unique situation, so you can rest assured that you won't overpay for services you don't need. Contact us 24/7 for all your water damage restoration needs.
Steele Services Chosen by Gallatin Property Owners for Water Damage Repairs
Dealing with water damage can be stressful, especially when you're not sure who to turn to for help. Since 1993, Steele Services has been providing excellent water damage repair services. Our honesty and dedication to building a strong relationship with our clients have earned us the trust of residents in Gallatin TN and nearby areas. If you need water damage restoration or have an emergency, don't hesitate to contact us. We're ready to help with our reliable water damage services.
---
We provide services throughout Gallatin TN and the surrounding areas, including 37066.